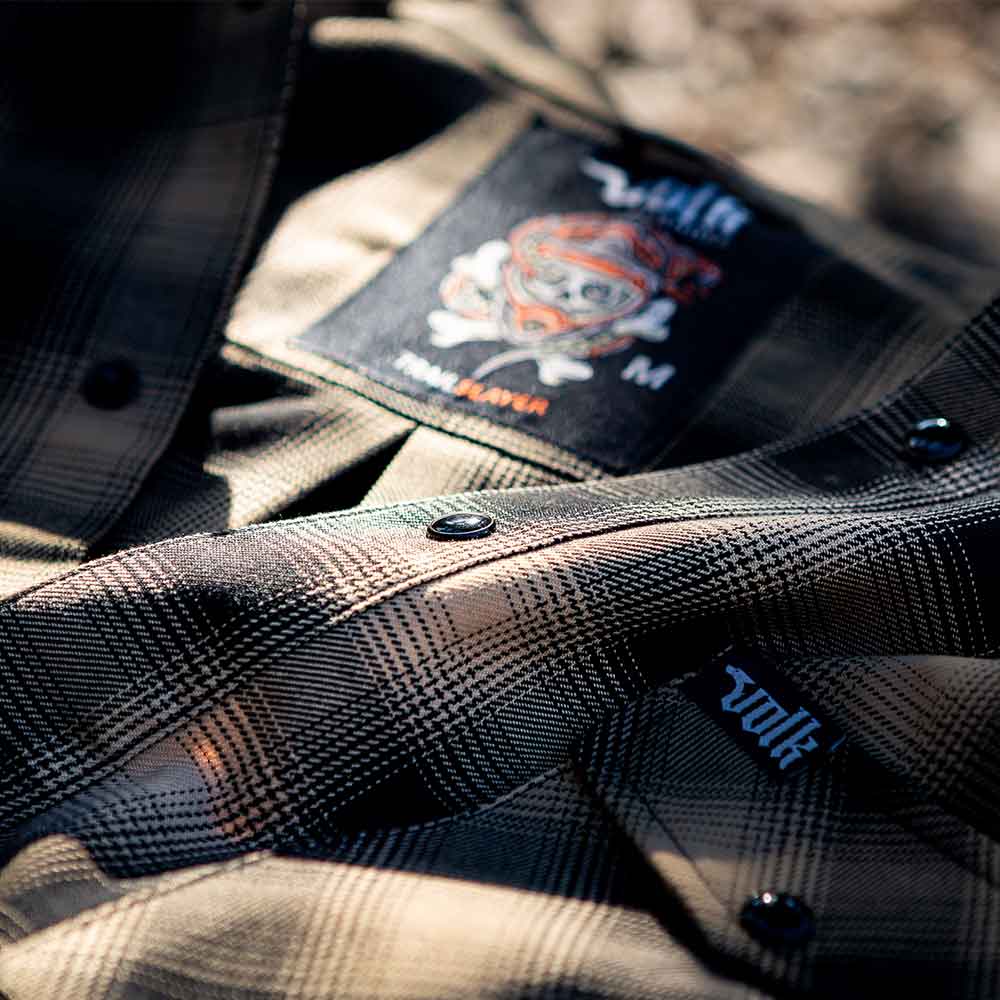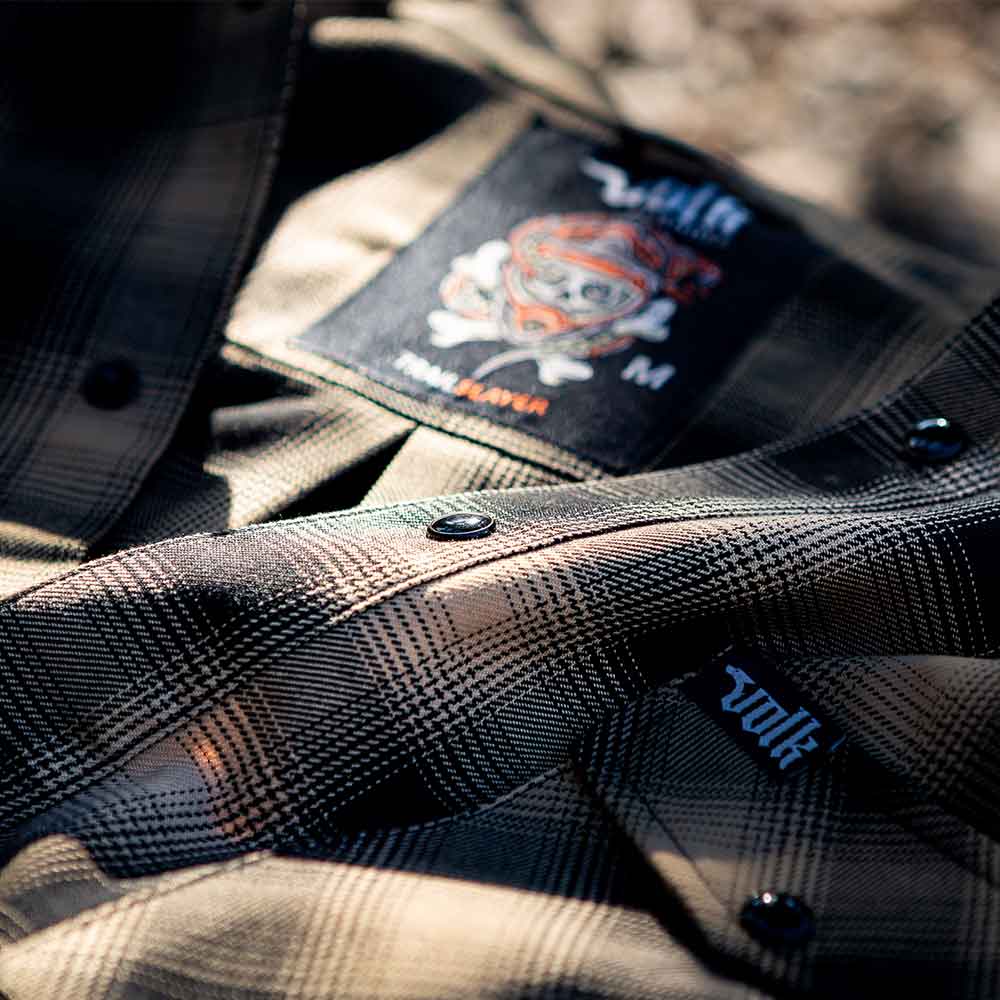 TRAIL SLAYER
Ready for some blood pumping adrenalin?!
Made for all the extreme situations, built to endure any challenges and ready to become your loyal partner on never-ending adventures! This Light brown and black plaid with perfect fades makes this one an absolute MUST in your closet. Made from our Volk signature material that will never lose it's form, detailed buttons and many more perks that make a difference!

Additional information
Black and light brown plaid
Tough and Rugged but also double brushed for supreme comfort and softness
VOLK special poly/rayon blend
Classic center pleat for added movement and comfort
VOLK snap button up with embroided volk sleeve cuffs
Chest VOLK logo with a slit to hold sunglasses
Shrink and wrinkle resistant
Care: Machine wash cold, tumble dry low
Regluar fit but runs a little bit bigger
Returns & Exchanges
Free within 30 days!
Where do we shipp?
Shipping through EU!
Estimated delivery time
5-8 business days!
Top Materials!
Top quality, breathable materials for an excellent wearing experiance!
A perfect fit!
Precisely fitted to all body types. Just choose your size & the shirt will fit!
Loved by people like you!
More than 5000 happy customers and over 500 positive reviews.
why stop at one?


TRAIL SLAYER reviews
leave us your review
Review now to get a coupon!