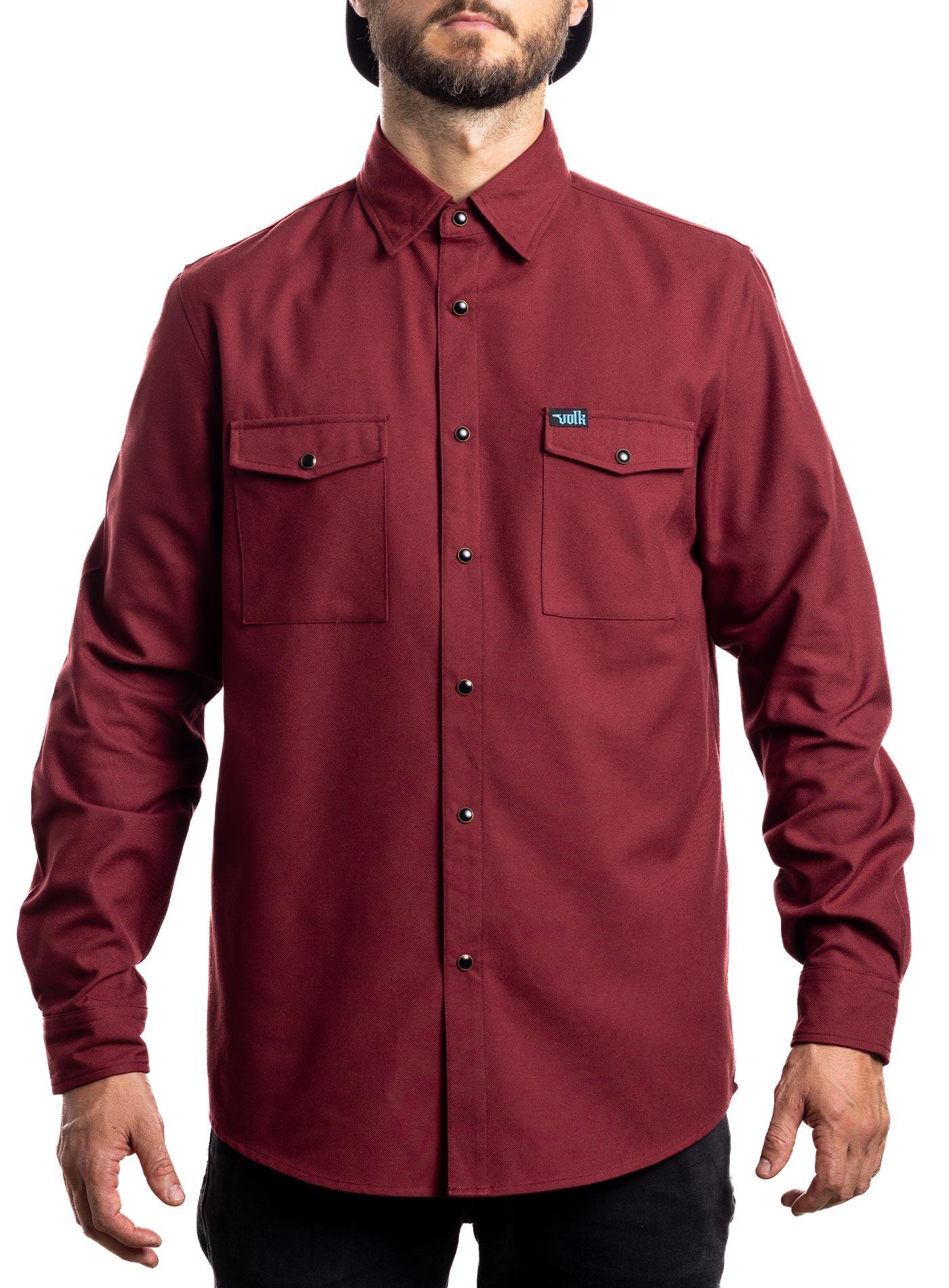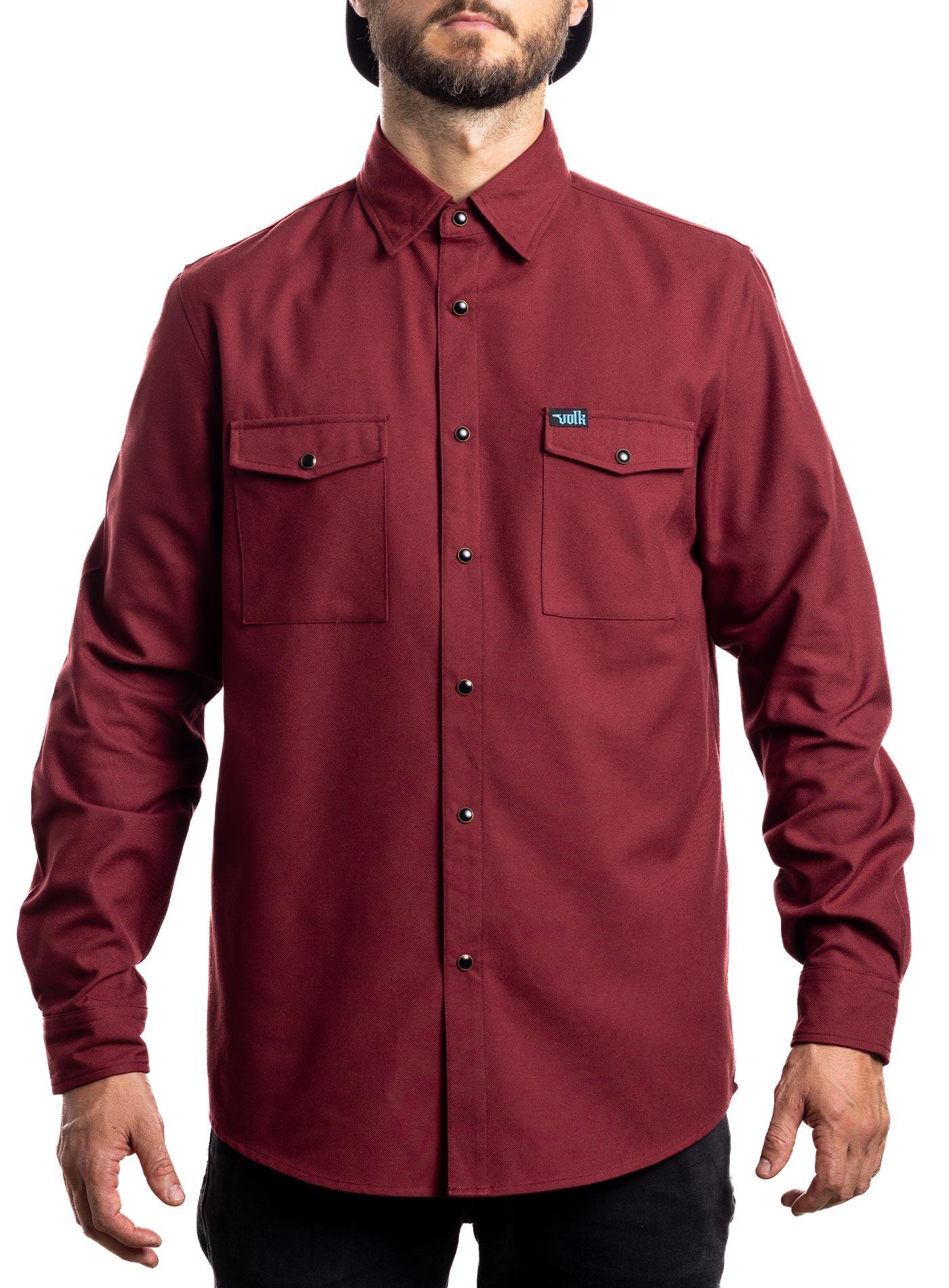 BOOZE & GLORY
Featuring gorgeous West Ham United inspired colors mixed with Booze & Glory details & rebellious attitude we present you BOOZE AND GLORY collaboration flannel that comes in solid burgundy red plaid that offers an eye-catching design made from our Volk signature material that will never lose it's form, snap buttons and many more perks that make a difference! Built to last and tailored to perfection as always.

Additional information
Burgundy Red plaid
Tough and Rugged but also double brushed for supreme comfort and softness
VOLK special poly/rayon blend
Classic center pleat for added movement and comfort
Full snap button closure
VOLK custom embroided button sleeve cuffs and hidden collar buttons
Chest VOLK logo with a slit to hold sunglasses
Shrink and wrinkle resistant
Care guide: Machine wash cold with like colors. Hang to dry or tumble dry on low; do not iron
Regluar fit but runs a little bit bigger
Returns & Exchanges
Free within 30 days!
Where do we shipp?
Shipping through EU!
Estimated delivery time
5-8 business days!
Top Materials!
Top quality, breathable materials for an excellent wearing experiance!
A perfect fit!
Precisely fitted to all body types. Just choose your size & the shirt will fit!
Loved by people like you!
More than 5000 happy customers and over 500 positive reviews.
why stop at one?


BOOZE & GLORY reviews
leave us your review
Review now to get a coupon!