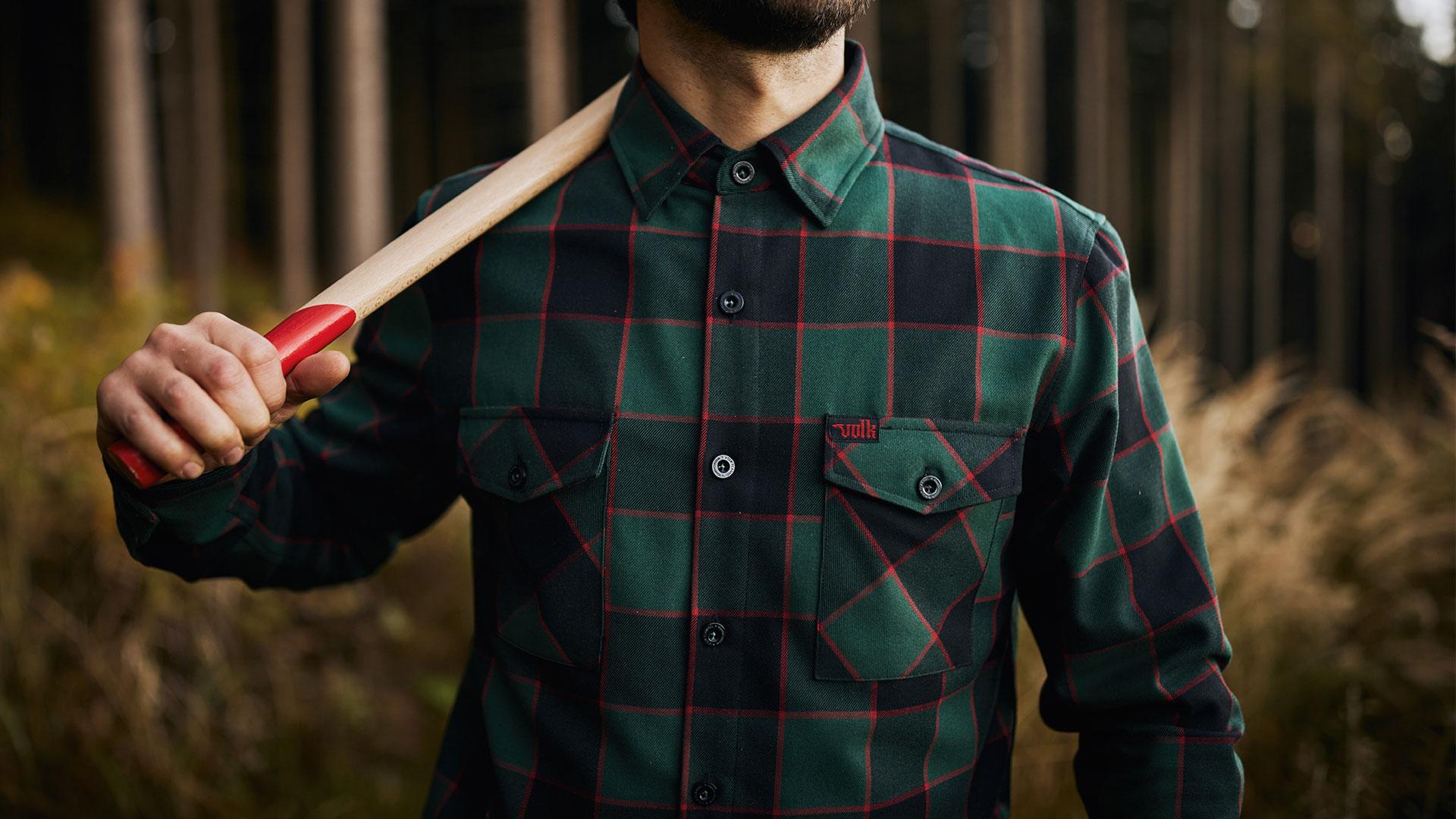 Mens lumberjack shirt – The Woodchopper
September 18, 2023
Extreme lifestyle taught us to always push ourselves to the limit in order to find comfort and that's what we implemented into our flannel. Designed and tested in the extreme environments and situations on our (wolf) paths through the vast Slovenian forests and cliffs or urban crusades on the sunny side of the Alps. We make our shirts from a special poly-rayon blend, and we design them from scratch.
The Woodchopper – True mens lumberjack shirt
Chop, don't stop! The WOODCHOPPER will be your new favorite piece from Volk flannel.
This eye-catching flannel comes in black and green buffalo plaid with red stripes that make the Woodchopper a perfect match for a trip to the forest or just a uniform for perfect family photos in this Jolly times that are around the corner.
Made from VOLK signature material that will last a lifetime, detailed buttons, and many more perks that comes with Volk flannel shirts.
MOST POPULAR