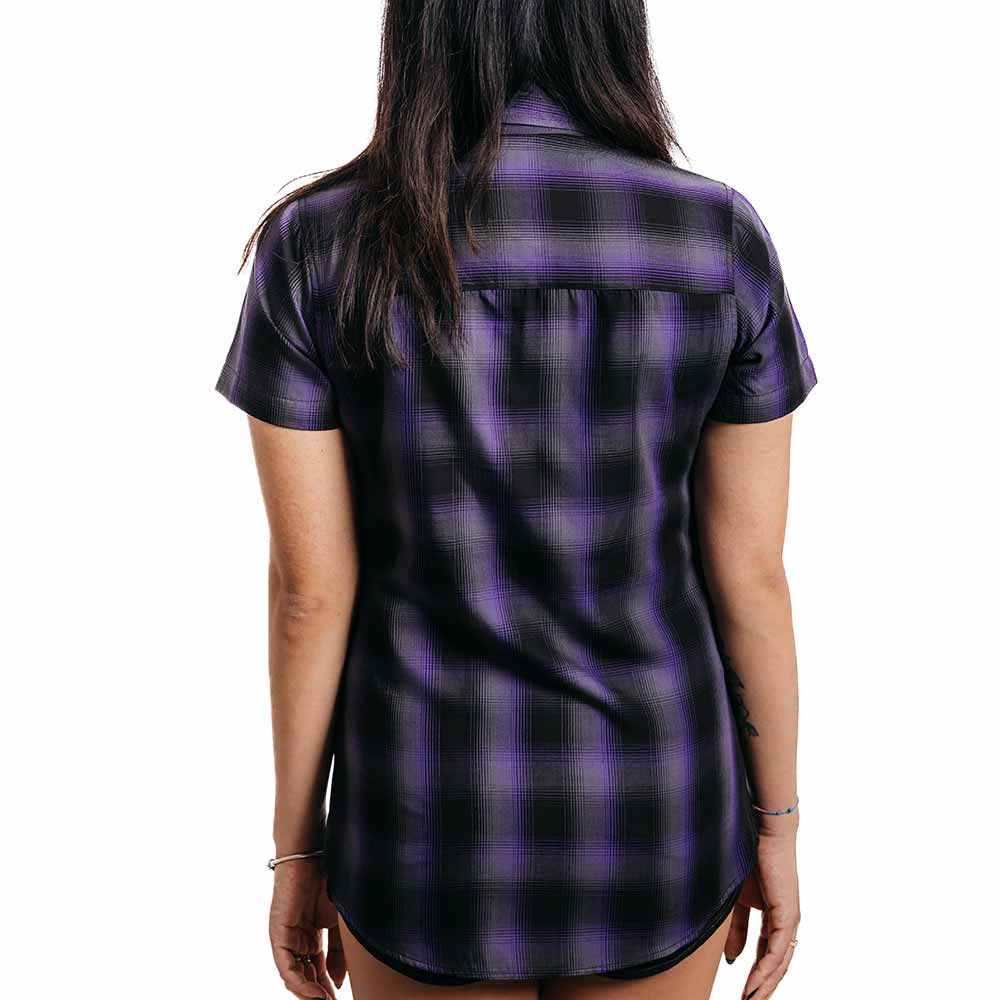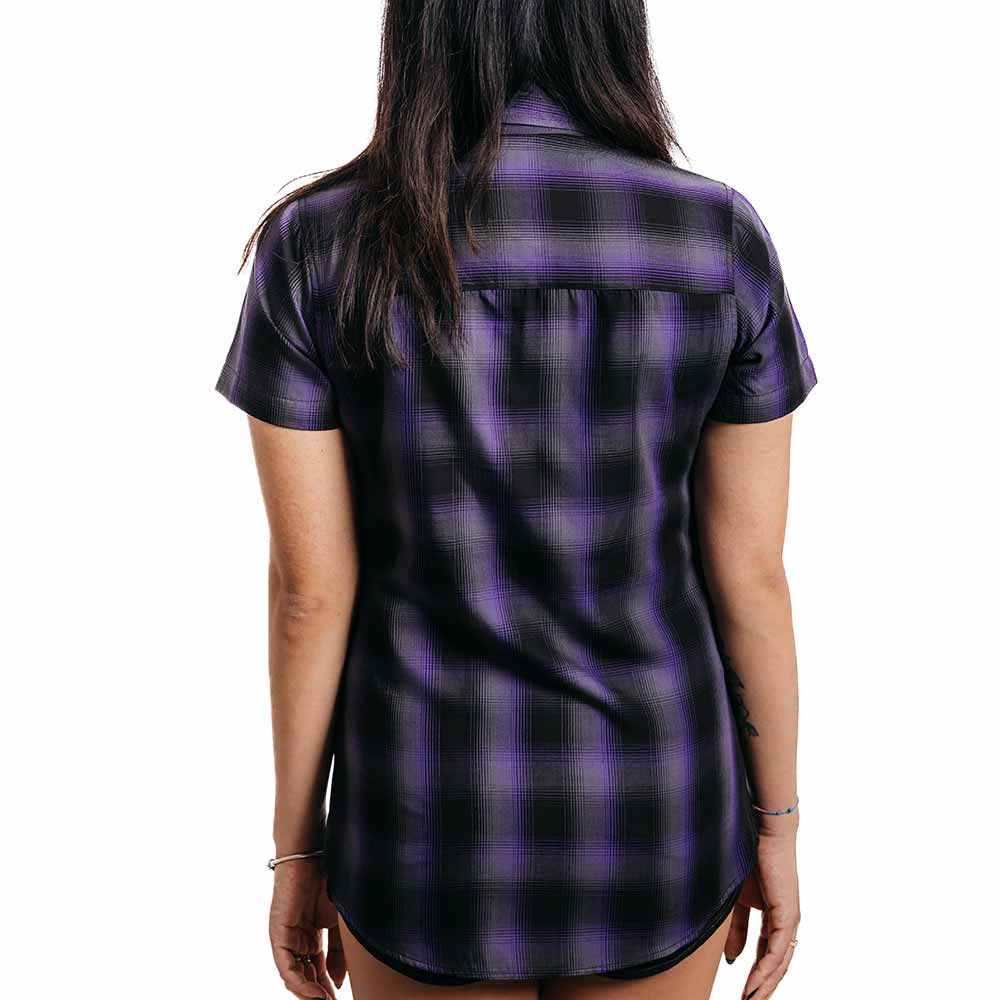 PURPLE RAIN WOMENS
Ready for something new & fresh looking?! 😎
We present you our first short sleeves flannel pattern shirt! Sharp looking, breathable and perfect for any situation! 🤘🏻 PURPLE RAIN comes in a black, grey and purple flannel pattern design thats perfect for any occasion. Made from a breathable material for a comfortable wear. Get yours now and change your summer to the best!
Sara is 1,65 m tall and wears size XS

Additional information
Black, gray and purple flannel pattern short sleeve
Classic center pleat for added movement and comfort
VOLK custom embroided button down
Hidden collar-stay buttons
Left chest pocket with VOLK logo
Care: Machine wash cold with same colors
Hang to dry or tumble dry on low and do not iron
Regluar fit but runs a little bit bigger
Returns & Exchanges
Free within 30 days!
Where do we shipp?
Shipping through EU!
Estimated delivery time
5-8 business days!
Top Materials!
Top quality, breathable materials for an excellent wearing experiance!
A perfect fit!
Precisely fitted to all body types. Just choose your size & the shirt will fit!
Loved by people like you!
More than 5000 happy customers and over 500 positive reviews.
why stop at one?


PURPLE RAIN WOMENS reviews
leave us your review
Review now to get a coupon!